Trademark case-law - Designs : a high-risk disclosure
Court of First Instance of the European Union, March 14, 2018, T-651/16 – Crocs/EUIPO – Gifi
By a ruling dated March 14, 2018, the Court of First Instance of the European Union confirmed the cancellation pronounced against the well-known shoe design by the company Crocs because it had been disclosed to the public over a year before the filing of the application in three manners: on its website, on a nautical fair in Florida and in various stores of Croc's retailers.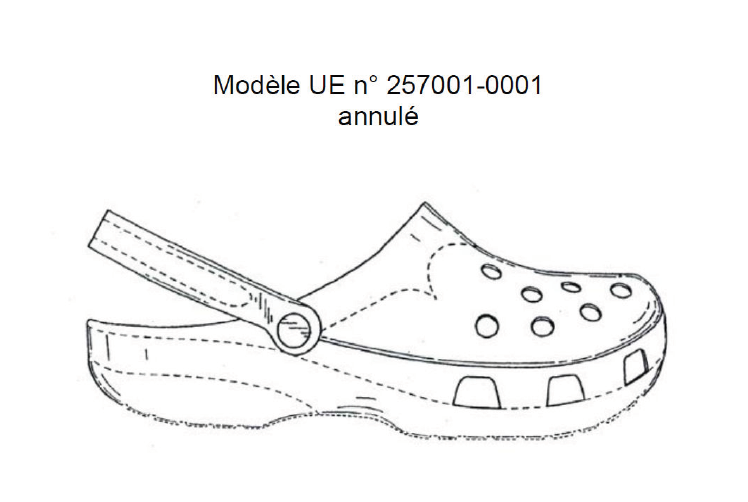 For recollection, a design is offered protection if it is new. Novelty is destroyed in case of a prior disclosure of the design by the creator. An exception is however made for a time period of 12 months prior to the filing of the application, during which the creator may disclose the design without consequences.
Before that date, the disclosure cannot be opposed to the creator if the latter can bring proof that various disclosures he had cause could not reasonably be known in the specialized sector operating within the European Union (pursuant to article 7, §1 of the CRCD).
The question is therefore, in each case, to establish if the professionals of the sector were able or not to access the design's disclosure. It is a factual question, assessed by the judge, on a case by case basis, depending on the market's specificities, on the product at issue and its environment.
In this case, the company Crocs deemed that the aforementioned disclosures could not be known of the professionals in the designated sector and within the European Union, since at the time of the facts, notably the Internet site of the company was only browsed by American consumers.
The Court rejects this point by enforcing its constant case-law according to which the assumption of a disclosure applies no matter where the facts leading to the disclosure took place. Besides, the Court holds that the wording of the Regulation must be interpreted in a broad sense, and that the disclosure at hand was so vast that any professional of the sector could access it.
This ruling is enlightening for the owners of design rights. They must be especially careful regarding the disclosure which, even if it happens in a distant country/territory, can be opposed to the owner and destroy the novelty of the design.
For any EU application, the first disclosure must be quickly followed up with the filing of an application. If protection is sought outside the EU (and especially in countries where the 12 month grace period does not exist), the filing of the application must take place prior to any disclosure.
Contact : Claire DAMBRINE et Valérie GENIN-SAMSON.
Publication date: April 2018
By : Valérie GENIN
IP ALERT : IP ALERT Trademarks, Designs and Models

Back to list