Assessment of the domain name's owner legitimate interest
Court of cassation, commercial, financial and economic section,
June 5th 2019, appeal n°17-22.132
The DATAXY company, registry office of domain names, had reserved on 2004 the following domains <saoneetloire.fr> and <saone-et-loire.fr>, both renewed on 2012. The domain <saône-et-loire.fr> was reserved on 2012.
The eponymous department is the owner of the figurative trademark filed on 2011.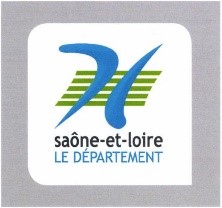 The very same year, the department wished to reserve some domain names but acknowledged those held by the DATAXY company.
The Postal and Electronic Communications Code provides that a domain name should not prejudice an intellectual property right, or a territorial collectivity (article L.45-2).
On 2012, the Department asked DATAXY to transfer those three litigated domain names, but without success. A request was filed in front of the AFNIC, but the latter refused the transfer of the domain names <saoneetloire.fr> and <saone-et-loire.fr> to the Saône et Loire Department.
The high court of Nanterre, seized of the case, had quashed the above-mentioned decisions. Thus, the court ordered the transfer of all the domain names to the Department, on the ground that the DATAXY company had no legitimate interest to keep those domains. In this extent, it had been deemed that DATAXY had no legitimate interest regarding to a domain name related to a territorial collectivity, as the company did not proved any exploitation of these domains in respect to the department's territory.
Opinion of LAVOIX
Regarding the reservation of domain names, the rule is "first-come, first and only-served". However, it is still possible to obtain the transfer of a domain name in the case where a territorial collectivity or a company had been outstripped by a cybersquatter. It implies that the latter had no legitimate interest about the reservation.
This decision of the court of cassation will certainly set a precedent in the field of anti-conterfeiting matters regarding cyberquatting and typosquatting practices against territorial collectivities, whose are regularly targeted by such acts.
Publication date: September 2019
By : Marion LAPERRIERE
Tag(s) : Case law

IP ALERT : IP ALERT Trademarks, Designs and Models

Subject(s) : Domain Names

Back to list