The challenge of protecting trademarks that represent iconic goods
Since its creation in 1962, the Ferrari 250 GTO has been a legendary car for many aficionados. Limited to 36 units, it is one of the most sought-after cars in the world. For example, in 2018, one of its models was sold for 70 million, making it the most expensive car ever sold in the world.
C 30 743 Cancellation division of the EUIPO, ARES PERFORMANCE AG v FERRARI S.p.A.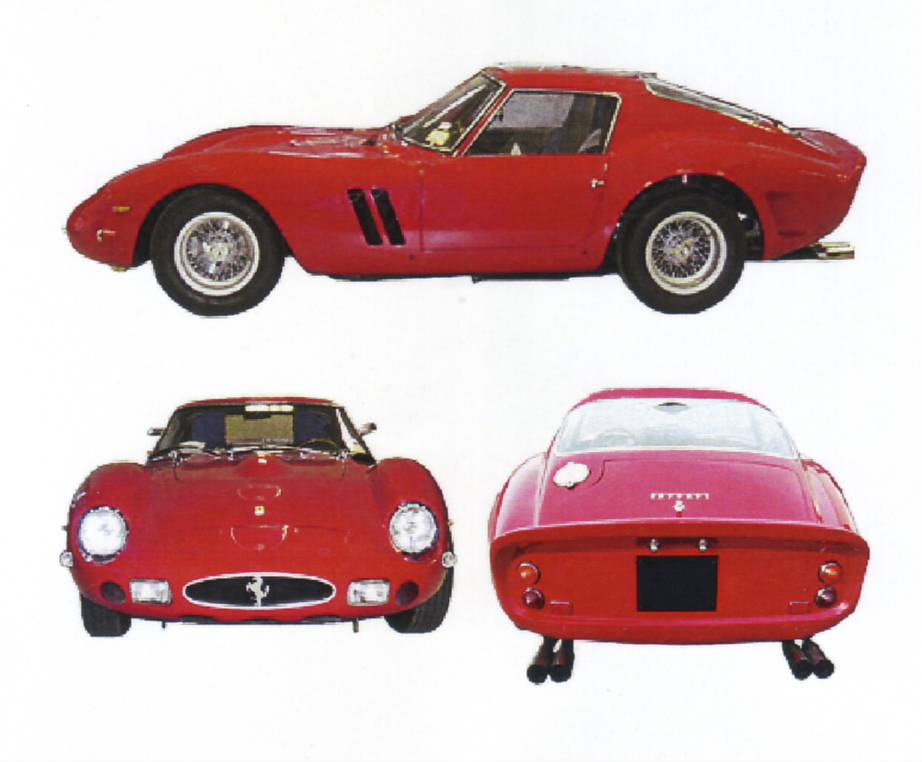 Trademark as represented on the EUIPO trademark database
Decision
However, in a decision dated May 29th 2020, the cancellation division of the EUIPO partially cancelled the figurative trademark represented above, on the basis that its holder, the company Ferrari S.p.A., did not prove its genuine use, in particular regarding the goods in class 12 (land vehicles).
Although the trademark has been filed in 2007 and registered in 2008, Ferrari has not produced 2502 GTOs since the end of the sixties.  The company was therefore only able to provide evidence of use pertaining to scale-model vehicles and other toy vehicles in class 28 that have since been marketed. However, it argued that " the 250 GTO model is a sports car produced from 1962 until 1964 only in 36 units, all still existing, and that it is recognised as one of the most glorious and iconic Ferrari cars ever created" and that "although no longer in production, the 250 GTO is still in great demand" and occasionally sold at auctions.
These arguments did not convince the EUIPO, which put forward the following two points:
1) The trademark owner has not submitted any relevant evidence for any of the goods in class 12 during the period concerned;
2) The evidence showing that a few 250 GTO models has been sold at auctions and in private transactions does not constitute genuine use attributable to the trademark owner, since it had had no influence on resales.
The Italian company nevertheless retains this trademark for goods in class 28.
LAVOIX recommendation
Even if the Court of Bologna has elevated the 250 GTO to the rank of a work of art protected under Italian copyright law, the situation is different under EU trademark law.  Indeed, this decision may appear unfair to the owner who has maintained the exclusivity of his products in a niche market, and shows the limits of trade mark law to protect this type of goods.  
If the object can also be protected under copyright and/or design law (either because it is respectively original or because it meets the conditions of novelty and individuality), a claim based on these grounds is worth considering because these rights are not subject to an obligation to use.
For more details, please find here the link to download the decision.
Back to list