Artificial intelligence and the medical sector
Artificial intelligence is everywhere today, but can it be patented in all technological sectors?
The latest statistics published by the European Patent Office (EPO) in March 2021 show the one-year evolution of patent applications at the EPO sector by sector. It is notable that medical technologies, pharmaceuticals and biotechnology have recorded growth of +2.6%, +10.2% and +6.3% respectively. Medical technologies will thus become the sector with the most European filings in 2020.
Are artificial intelligence technologies to be found in some of these medical inventions?
The answer is yes. To this end, we have identified three recently granted patents this field whose claim 1 relates to the use of an artificial intelligence tool applied to input data to obtain an estimate of desired output data, as illustrated by the following table: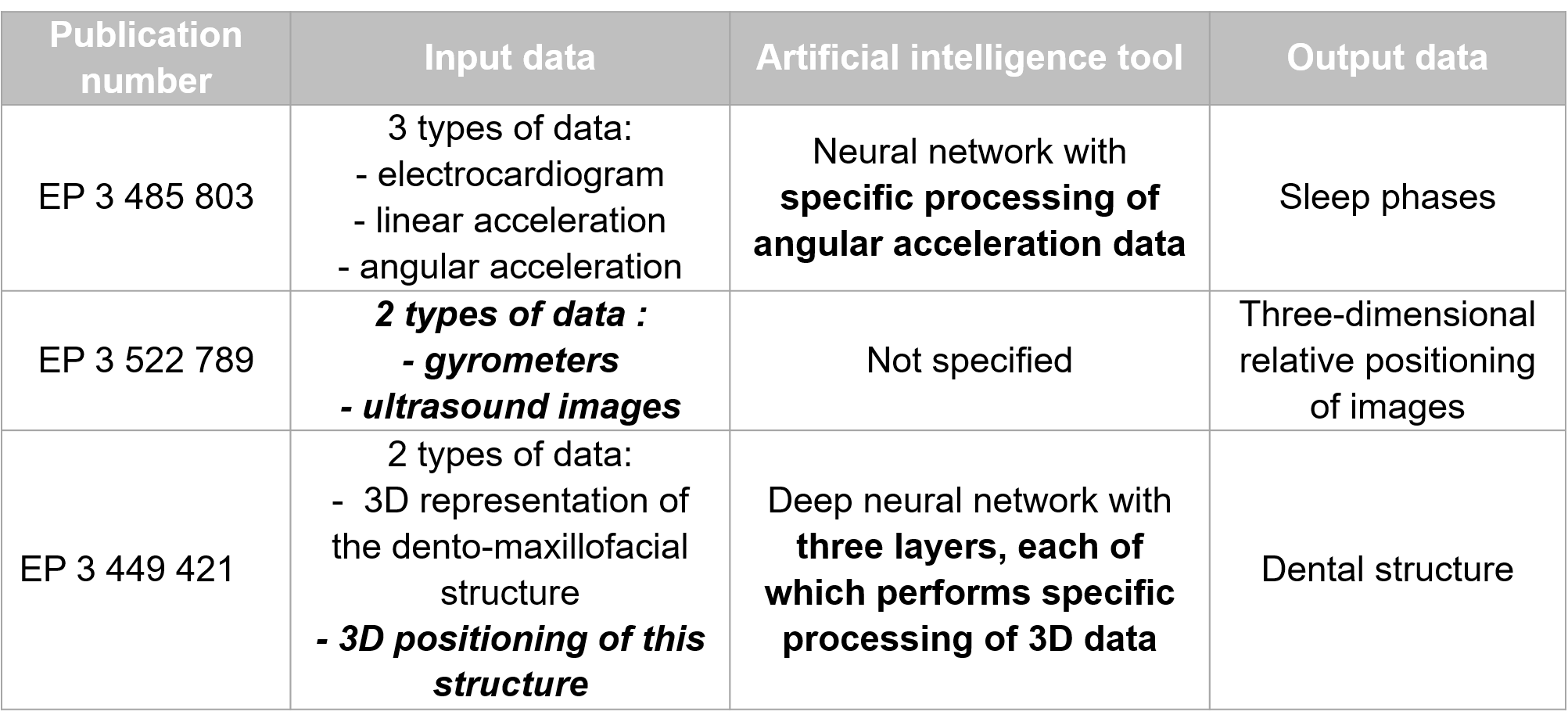 In the table, the elements in bold are the elements justifying the grant by the EPO.
The above examples highlight that all fields of medicine are affected by artificial intelligence, and in particular diagnosis and imaging.
These examples also show that patentability arises from original input data and/or the use of a specific artificial intelligence tool.
Protecting an artificial intelligence tool in the medical field is therefore entirely possible and for this purpose, it is sufficient to identify an original element among the input/output data and/or the artificial intelligence tool.
Our LAVOIX experts are at your disposal to help you with such identification.
Publication date: May 2021
Tag(s) : Brevet

IP ALERT : IP ALERT LAVOIX
IP ALERT Chemistry - Life Sciences
IP ALERT Electro - Mecha

Subject(s) : Patents

Back to list